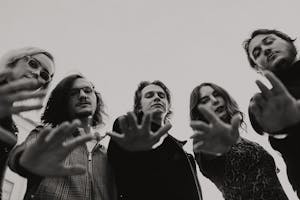 South Florida indie stars, Flipturn are stopping off in New Orleans this October with local support from Kuwaisiana
In late 2015, a group of friends started playing music in a Fernandina Beach, Florida
garage. It did not take long for the five to realize their mutual ambition for playing music
on the national stage. Today, they make up the band flipturn, which has been taking the
Florida indie scene by storm -- capturing the hearts of music lovers around the world.
flipturn is comprised of Dillon Basse (lead vocals/rhythm guitar), Tristan Duncan (lead
guitar), Madeline Jarman (bass), Taylor Allen (synth), and Adrian Walker (drums). With
a fun, feel-good sound that takes influence from artists such as Phoenix and Two Door
Cinema Club, flipturn seamlessly blends elements of surf rock, garage, new wave, and
pop. So far, flipturn has gained over four million streams on Spotify and captures an
audience of over 100,000 monthly listeners.
In the spring of 2018, flipturn released their critically-acclaimed sophomore EP,
"Citrona". Pandora Music selected "Citrona" as one of their "Pandora Picks" for April
2018. "Citrona is a polished, dynamic display of raw emotion and pure talent that leaves
you craving more" (S. Elkin, Pandora). "Eleanor," flipturn's latest single (released
August 2019), portrays the relevant feeling of self-doubt, and hiding behind false
confidence when presented with the opportunities life has to offer. Between bittersweet
guitar riffs and falling arpeggios, "Eleanor" builds to a satisfying rally call with a hook
that stays with listeners long after the final beat fades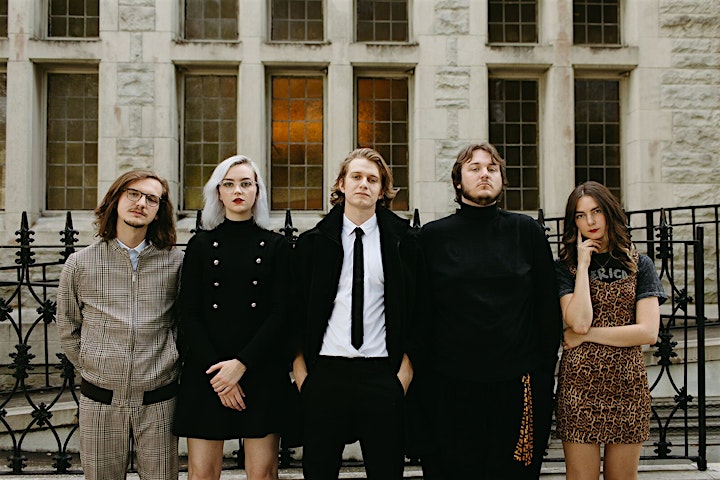 Venue Information:
Gasa Gasa
4920 Freret St
New Orleans, LA, 70115